I just made a set of edited Maxis skintones into defaults for myself. I know
duderocks327
put some up on MTS 2 and they were beautiful but I kind of wanted to do some extra stuff...
I wanted the debrowed Lois blushes on the faces. Which
duderocks327
later added. But I also wanted to have nipples on my teen-elder females, which
duderocks327
's defaults don't have because they are just face replacements. And I wanted a companion freckled skintone, geneticized to sit alongside the defaults at the S1 and S2 values.
Credits
, because I might as well get those out of the way first:
Skintone base by Maxis/EA Games/EAxis
Facemask/blush by
Lois
, debrowed by someone at SFV and
now available at SimsCave
Nose shader by
Ankiode at Chinafan Sims
(was on page 82 of Skins last time I looked)
2-B-Real Freckles by Simenroute (
Insimenator
and
DLMulsow
)
Nipples are from Duddly's default replacements on
Sexy Sims 2
(I think they're on the last page of the Skintones downloads).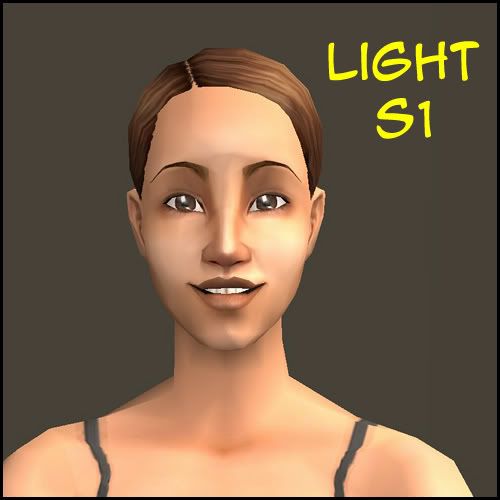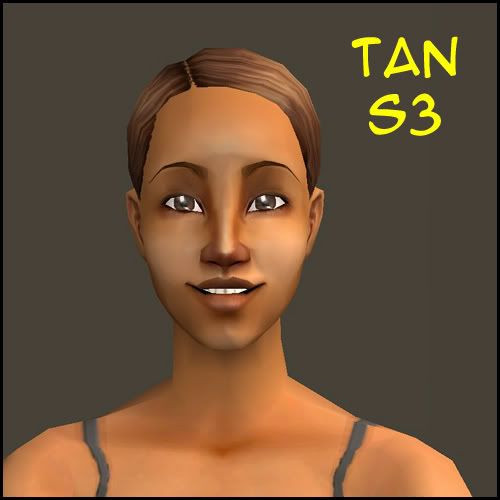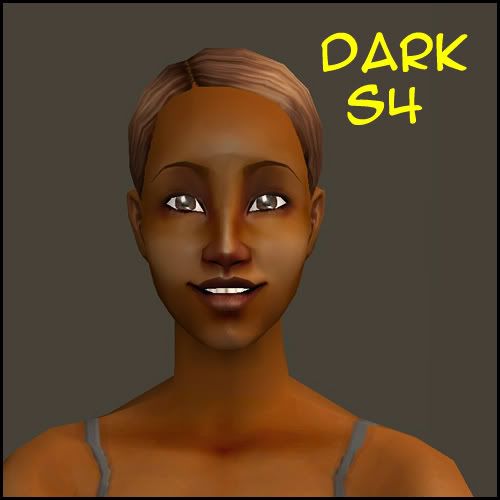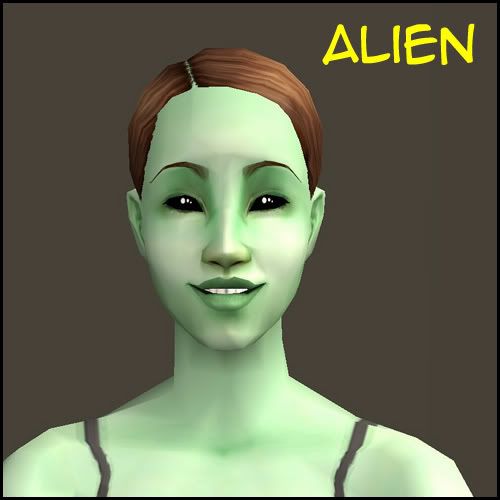 Some familiar faces for you to see what the skins look like when inside a lot.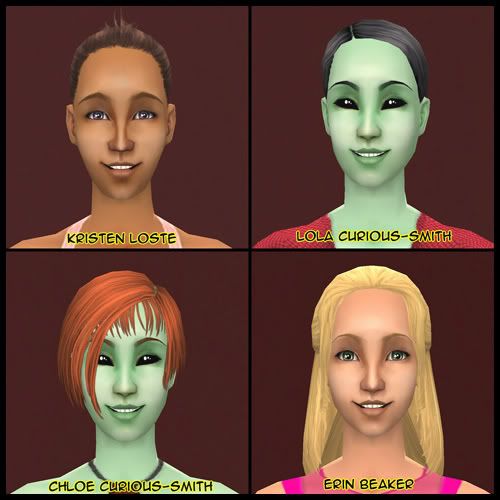 And some pics taken outside in full sunlight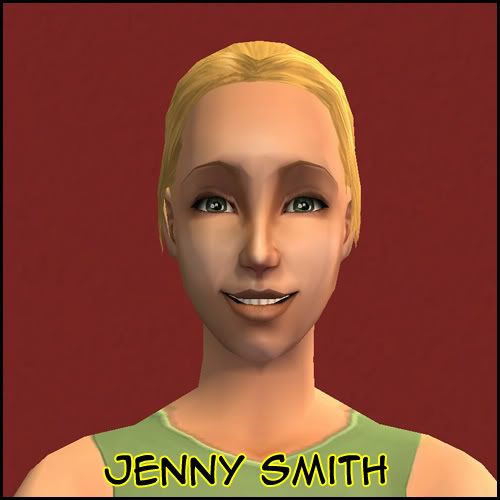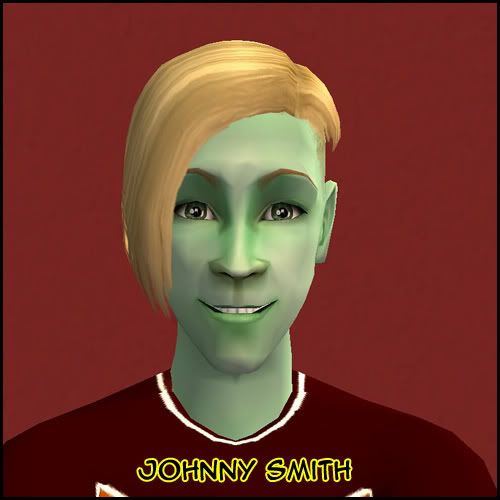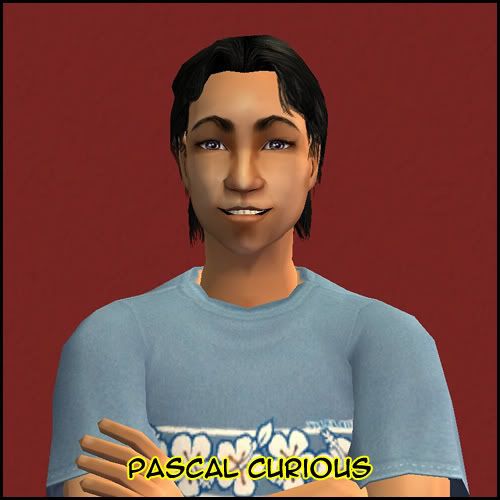 Jenny and Erin are S1, Pascal is S2, Kristen is S3 and the rest are quite obviously aliens.
I'm going to get a picture of Ophelia Nigmos to show off S4. I'll edit the post with that later.
Here's the light companion skin: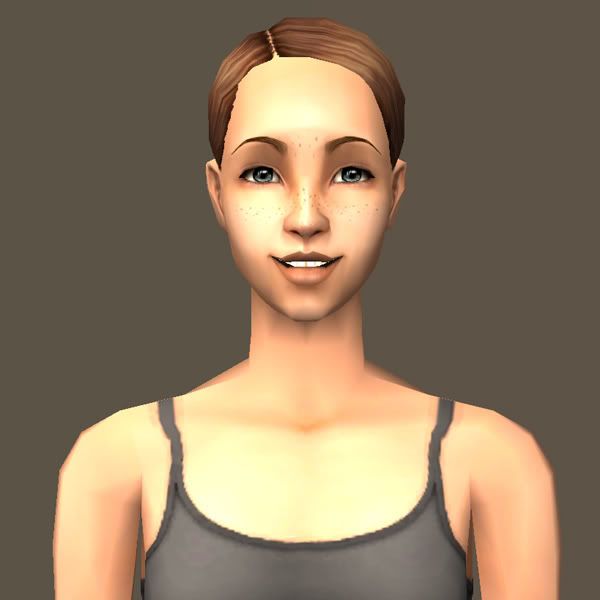 The freckles sit slightly higher on the nose right now. Again, I need a newer pic and will edit in the next couple of days. The medium is pretty much the same, except... medium, etc. You can't really see the freckles on the dark skintone. Light with freckles geneticized at S1 (0.1); medium with freckles geneticized at S2 (0.3); tan with freckles geneticized at S3 (0.6) and dark with freckles geneticized at S4 (0.9). Personally, I'm planning on using only the light and medium with freckles. The non-defaults are identical to the defaults except they are just geneticized at the S1 - S4 values. As a bonus, you also get plain ole Maxis skins with Simenroute's freckles, also geneticized at S1 - S4. Again, you can't really see the freckles on the dark skintone but I didn't want to play with the freckle texture too much. I may "fix" these in the future by making the freckles on the dark skin darker so that they stand out more.
Anyways, here are the downloads:
Defaults
Light
Medium
Tan
Dark
Alien
Non-defaults (no freckles)
Light
Medium
Tan
Dark
Alien

Companion skins with freckles
Light
*
Medium
Tan
Dark
Plain Maxis skins with freckles
Light
Medium
Tan
Dark
All files are clearly labeled with skintone name, whether they are default or not, whether they are edited or not and whether they have freckles or not. In-game tooltip also shows this information as well as the genetic value of the geneticized skintones. Alien non-default is not geneticized. All non-defaults have their own funky little swatches that you can see in CAS and Bodyshop :) I may or may not do other supernaturals in the future.
My TOS is simple - distribute freely, but don't post on the Exchange or pay sites. The creators of the textures that went into making these skins make their stuff available for free. Don't make people pay for stuff they can get for free.
PS. Forgot to say Alien eyes are Jack's eyes by
pixelcurious
, and you can download them
here
. But I made them part of the alien skintone texture so if you want Jack's Eyes on your default-skinned aliens, these already contain Jack's Eyes and not the Maxis eyes. Eyebrows are default replacements by
Rensim
, eyes on Tiahn (aka "the model") are Maxis, eyes on Maxis sims are by
Sarhra
. Except that last picture, where the eyes are by Nouk, but I'll be changing that picture soon...
* Because I PHAIL I had to fix the Maxis Edited Light skintone with freckles. Please redownload. Either let this file overwrite the old one or delete the old one and put in this one. Your sims should retain their original skintone as I only fixed the female teen face and the skintone still has the same genetic ID as the old one
.